Current Issue
(2022) No 10, Issue 2

Mohamad ZREIK, Badar Alam IQBAL, Sharifah Zannierah Syed MARZUKI ǀ The Macroeconomic Determinants and Their Impact on Stock Returns ǀ  more
Kadir Aden DIRIR ǀ Evaluating indicators contributing to government effectiveness in 12 MENA regions between 2012 to 2022: employing a longitudinal data analysis ǀ  more
Radu ANDREICA ǀ The semantics of "multiculturalism" as a principle of public policy in the 1990s ǀ  more
 
---
       
---

 Publish with us
---
We encourage authors to publish with us for various reasons:
Indexing Journal

Fast Production

Free of charge for processing and submission

Open-Access Journal

Active Promotion on Social Media.
For 2023 Summer Issue:
Deadline for submission:

01/05/2023

.

Notification of review outcome expected on 15/06/2023.

Revisions, proofing, permissions, and finalising the paper on 15/07/2023.

The publication is expected on 31/07/2023.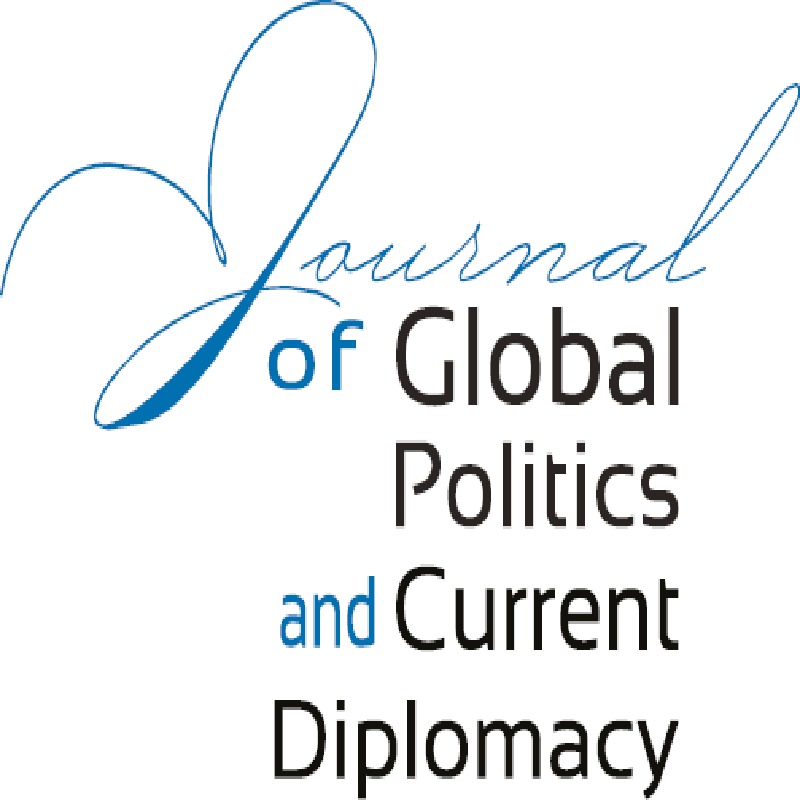 ---
The Journal of Global Politics and Current Diplomacy keeps with its European roots and assumes its commitment to producing a European journal with a global impact, encouraging broad awareness and innovation in this interdisciplinary field. In this respect, authors outside of the European area are welcome to submit their works in order to promote different theoretical methods approaching particular topics in International Relations.
The Journal of Global Politics and Current Diplomacy intends to establish an effective channel of communication between policymakers, diplomats, experts, government agencies, academic and research institutions and persons concerned with the complexity of the international relations, especially global politics and various forms of diplomacy.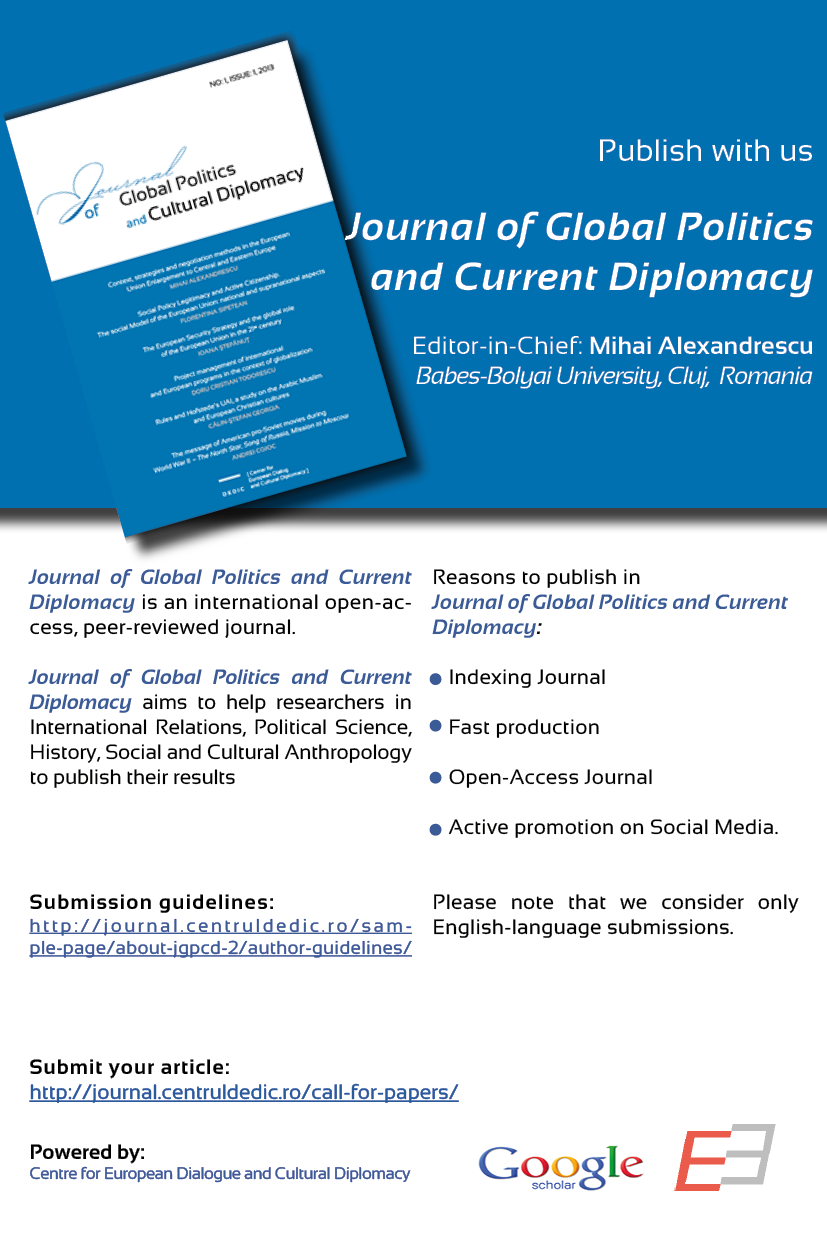 Indexing
---


Connect with us
---
---
---