Current Issue
(2019) No 7, Issue 2

Itzhak Mashiah and Eli Avraham  ǀ  The Role of Technology and Innovation Messaging in the Public Diplomacy of Israel  ǀ  more
Ayodele Haruna Mustapha  ǀ  Nigeria, the African Union and Regional Integration (1963 – 2019)  ǀ  more 
 Paul Popa  ǀ  The Commonwealth of Independent States. A Constructivist Approach to a Neorealist construct  ǀ  more 
Mihai Alexandrescu  ǀ  European Union integration shaped by the Court of Justice  ǀ  more
---
       
---
 
 Publish with us
---
We encourage authors to publish with us for various reasons:
Indexing Journal

Fast Production

Free of charge for processing and submission

Open-Access Journal

Active Promotion on Social Media.
For 2020 Summer Issue:
Deadline for submission: 30/04/2020.

Notification of review outcome expected on 30/05/2020.

Revisions, proofing, permissions and finalising the paper on 20/06/2020.

Publication is expected on 30/06/2020.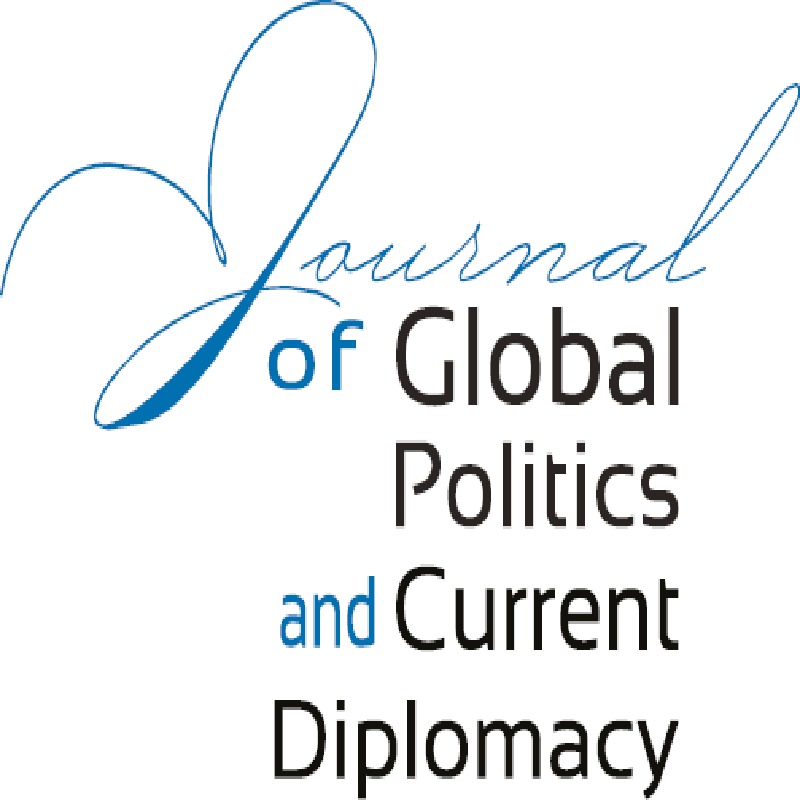 ---
The Journal of Global Politics and Current Diplomacy keeps with its European roots and assumes its commitment to producing a European journal with a global impact, encouraging broad awareness and innovation in this interdisciplinary field. In this respect, authors outside of the European area are welcome to submit their works in order to promote different theoretical methods approaching particular topics in International Relations.
The Journal of Global Politics and Current Diplomacy intends to establish an effective channel of communication between policymakers, diplomats, experts, government agencies, academic and research institutions and persons concerned with the complexity of the international relations, especially global politics and various forms of diplomacy.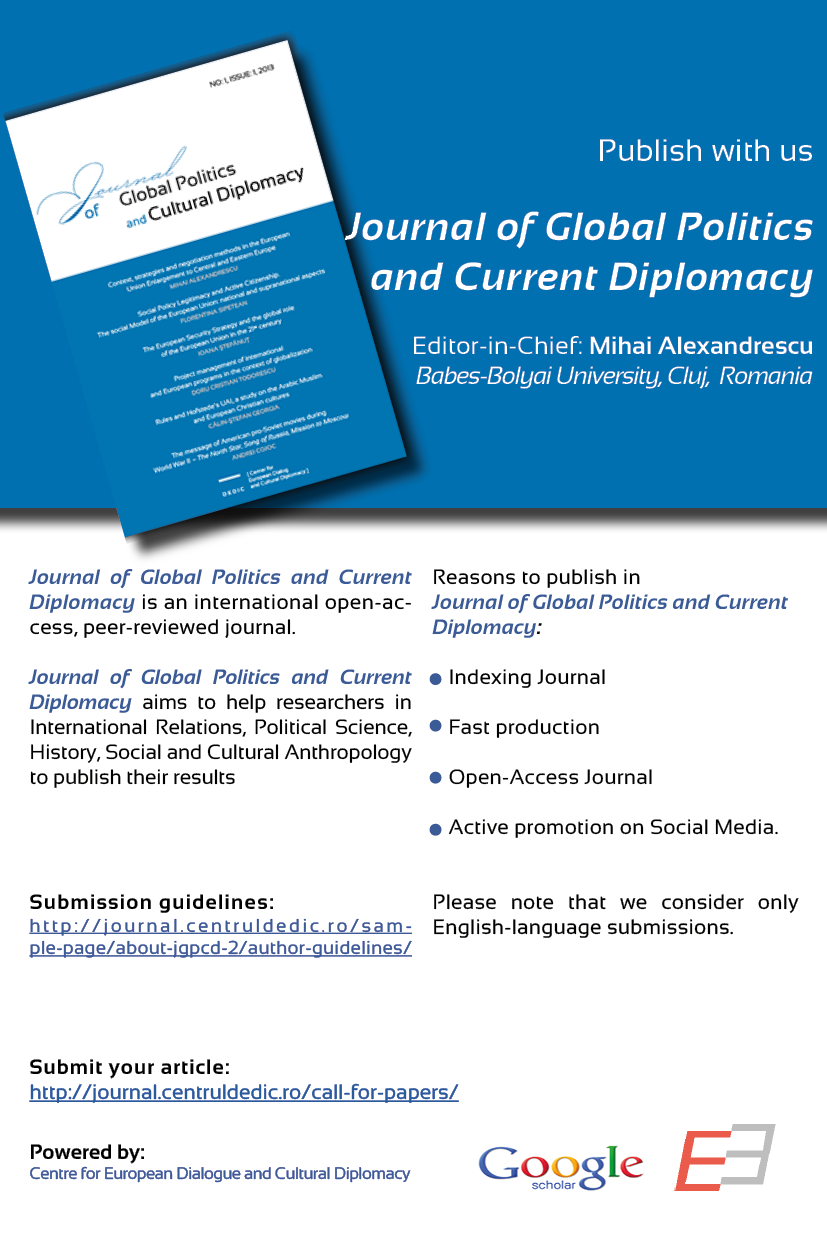 Indexing
---

Connect with us
---
---